EU project "Improving business by certifying new products"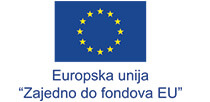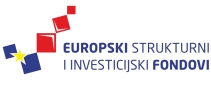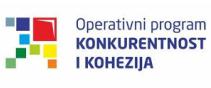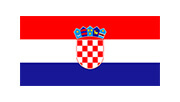 AEON Ltd. quality is recognised by European Union institutions which support our project:
Improving business by certifying new products
he project is co-financed by the European Union from the European Structural and Investment Funds for the financial period 2014-2020, specifically from the European Regional Development Fund through the "Product Certification to the Market" competition.
The project is approved in terms of business improvement in order to satisfy customers and suppliers. With this investment, AEON d.o.o has invested in certification of its products. The company is engaged in manufacturing and selling e-liquid products. The products are the result of many years of research and development and harmonization of the combination of flavours, resulting in specific taste. Aeon maintains the highest "quality standards" – components of high purity and quality, not using unnecessary additives, leading to the highest standards in pharmaceutical and chemical product manufacturing, and pharmaceutical quality packaging.
Through the certification of 10 products, the aim of the project is to increase its own competitiveness by creating the prerequisites for increasing the physical volume of work, which will generate the need to maintain existing and open jobs, with the growth of revenue.
Specifically, successful implementation of the investment in question will result in:
– retention of existing jobs
– the planned opening of new jobs
– sales growth of 1005%
– creating preconditions for internationalization of business
– Creating the basis for differentiating against competitors
– certification of 10 products; for each one will be carried out 4 analyzes (= a total of 40 analyzes):
– GCMS (Gas Chromatography Assay)
– HPLC (High Performance Chromatography) analysis
– ICP preparation and aerosol analysis
– LM4E qualitative aerosol analysis
– increased number of certified products by 167%
The total value of the project is HRK 222,727.50 of which HRK 149,465.29 is non-refundable.
Project implementation period is from 01.11.2017 to 01.11.2018 .
Aeon d.o.o.
I. Gajnički vidikovac 30
10000 Zagreb, Croatia
Contact person:
– Hrvoje Šavor, Director
– Contact person phone number: +385 91 447 7700
– Email address: [email protected]
Contact relevant institutions: European Structural Funds (www.strukturnifondovi.hr).
The content of this publication is exclusive responsibility of AEON d.o.o.